Good morning ! I always look forward to Sunday mornings to check out the beautiful layouts on the
Creative Scrappers
blog, while having a great cup of coffee !!! This morning I have this layout to share .
It was created using this beautiful sketch by
Jill Sarginson
and Bo Bunny's Blast Off collection ( and My Little Bit Of Whimsy pins....love them !!)
This spring. I finally got around to re decorating Felix's room.....he loves it !!! I was so happy because painting those stripes took FOREVER !!! I must have used 2-3 rolls of painters tape!!!
and now to share what I did last night....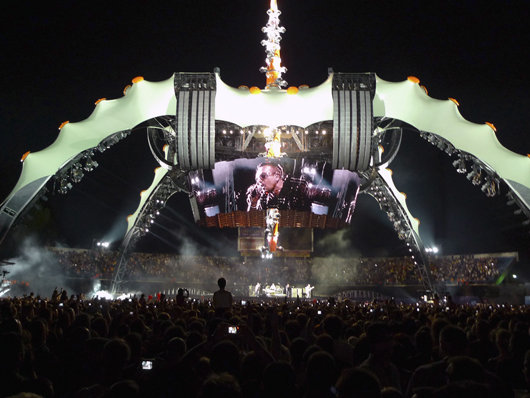 I saw
U2
for the second time....this time on my home turf !!! I had seen them in Chicago in September 2009 (the first North American concert of the 360 tour) and now last night for the final concert of that tour !!!! It was incredible. What made this night so special was that my sisiter and brother were there too !!! Love you guys!!